Pens & Pages – back in person!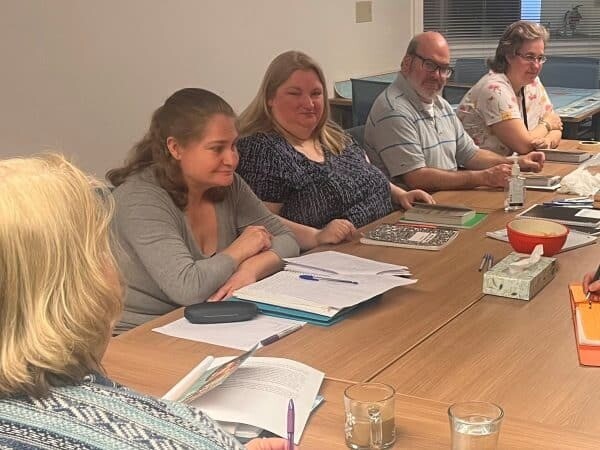 NEWS & Events
Pens & Pages – back in person!
Our Pens & Pages Class has returned in person! The class itself has been offered and up and running on Zoom for the past two years. We first transitioned to online in March of 2020 at the start of the pandemic shutdown. Now, as we more fully reopen as an organization, we welcome back our students to in-person study.
---
---
More News & Events
At the organization's annual celebration on June 7th, the Sisters of Mercy were honored for their service to Vermont, including teaching and administering in schools and parishes across the state, serving on boards and in leadership positions for state agencies and non-profit service organizations, and for the founding of Mercy Connections.