Inclusive Entrepreneurship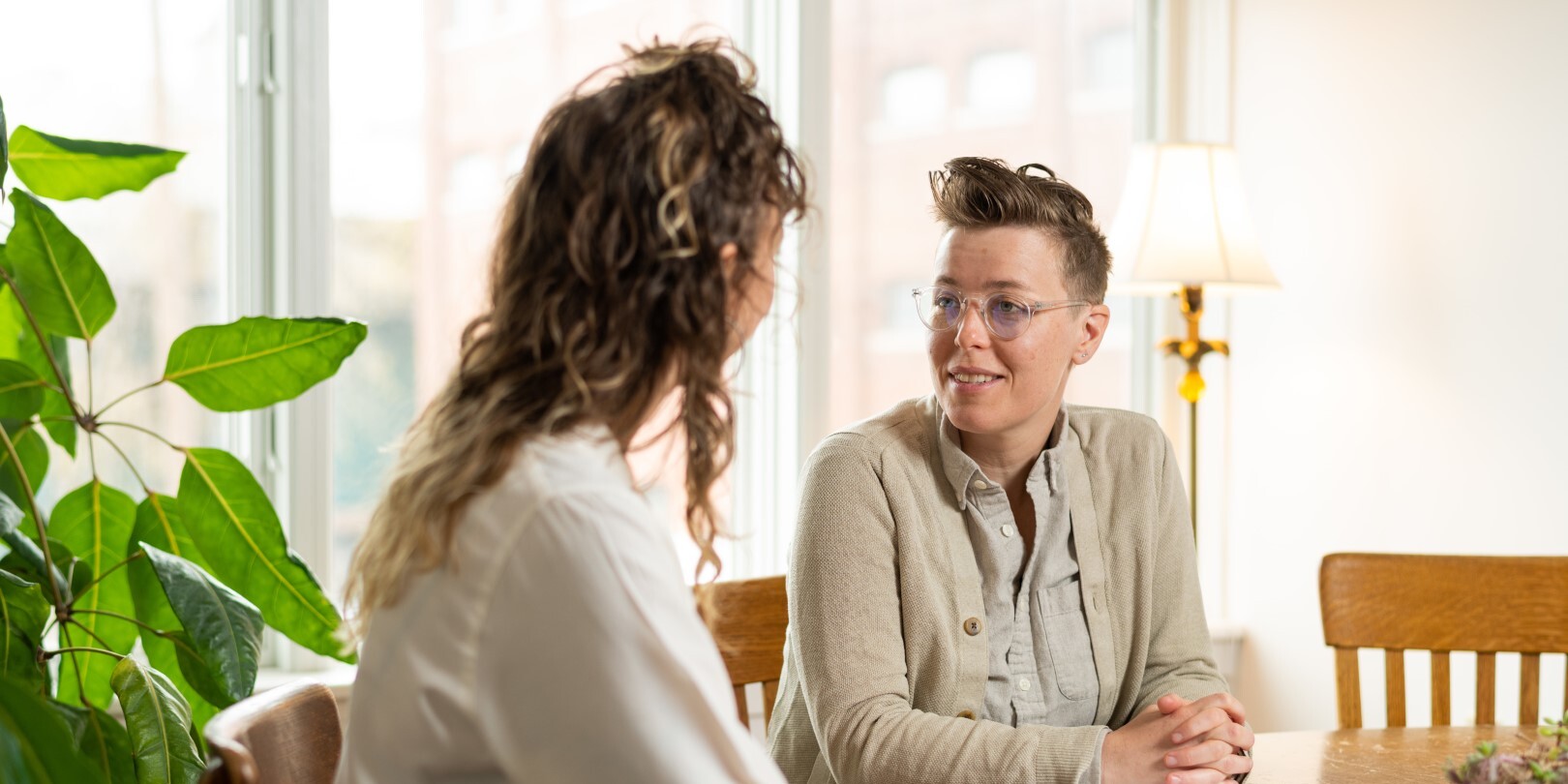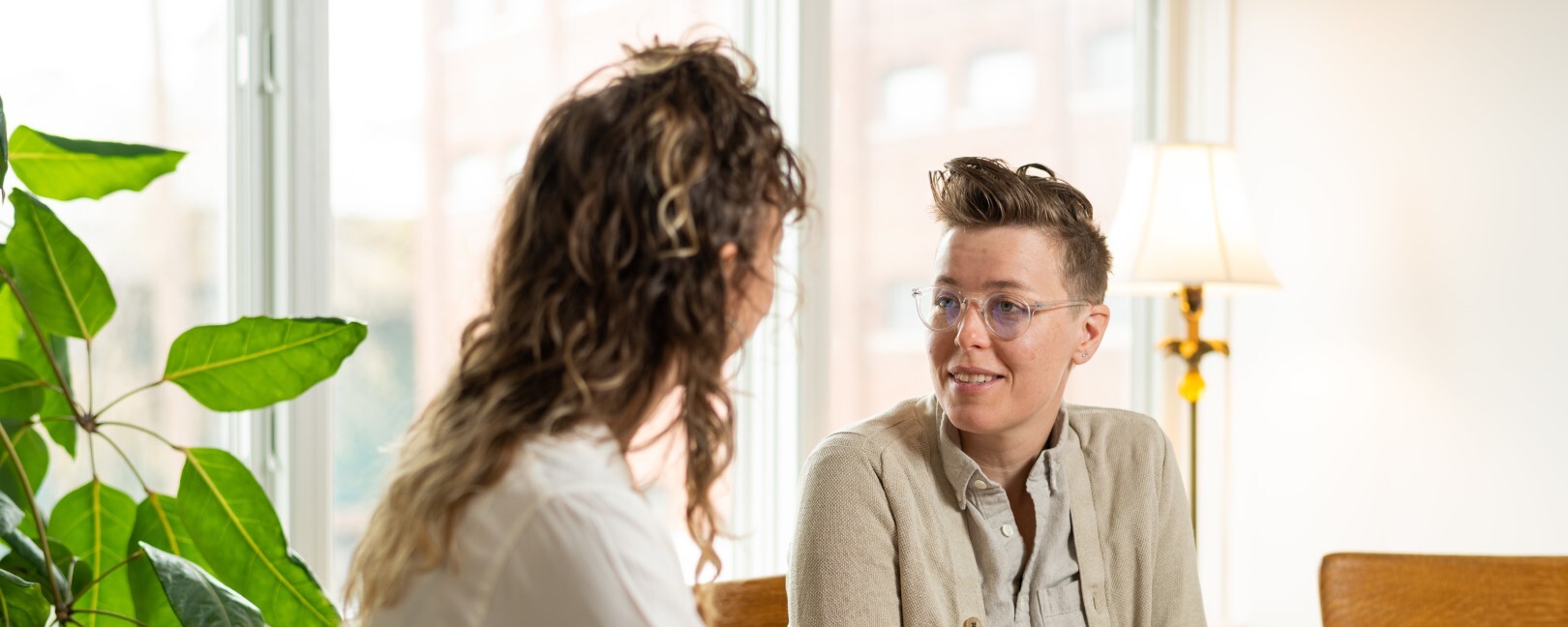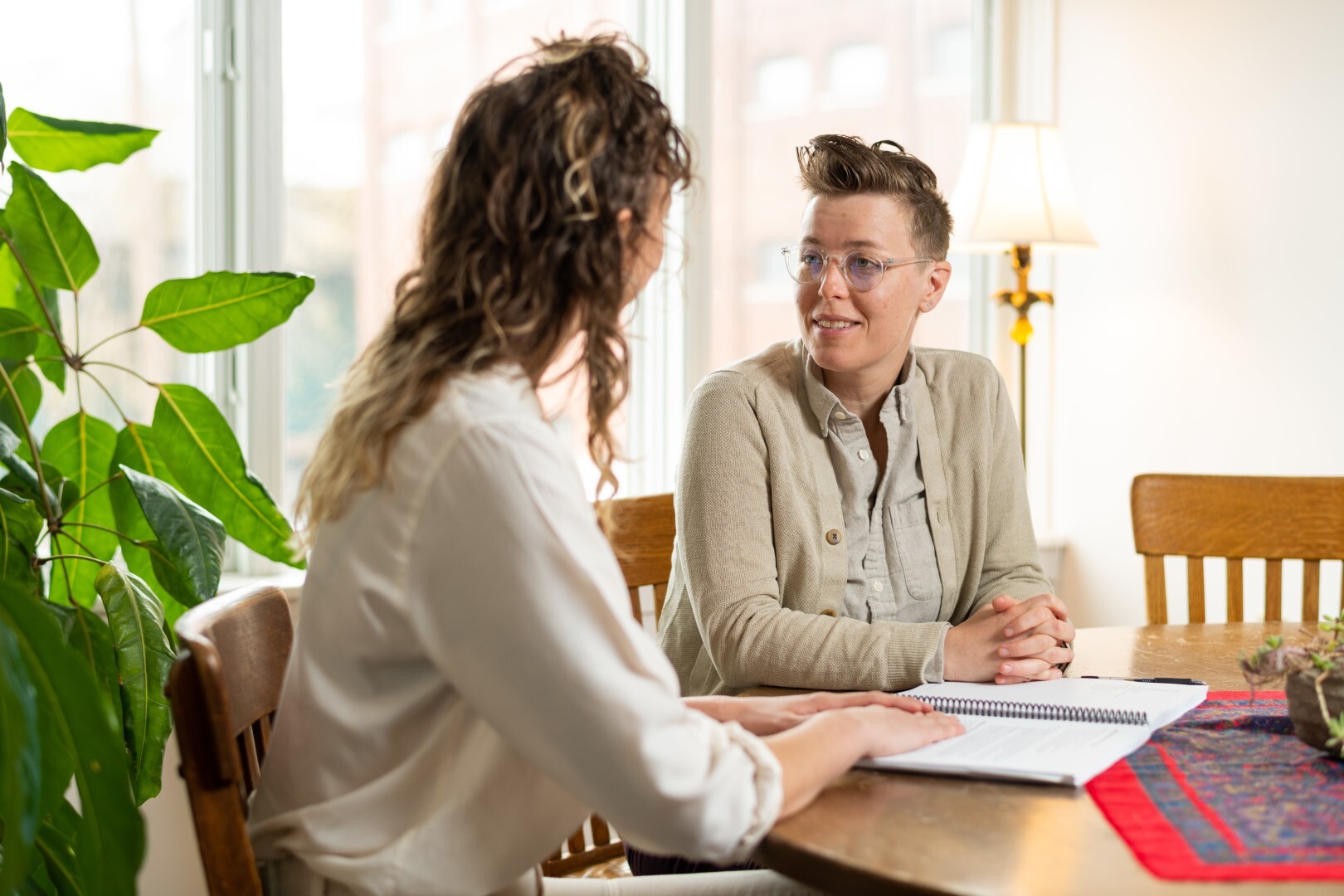 Inclusive Entrepreneurship
Build a solid foundation for success
The inclusive entrepreneurship programs at Mercy Connections provide education and access for people traditionally excluded from the business world. Whether you are pursuing a side project, self-employment, or a scalable small business, we are here to help!
---
Our programs help you plan, launch, and sustain small businesses in Vermont. For over thirty years, these programs have provided women+ with a supportive environment to discuss the realities of work and life, build business knowledge, and explore and create opportunities.

Start Up is our signature business program. This supportive, inclusive 15-week course is a deep dive into business planning. Start Up is for you if you:
Have a solid business idea that you'd like to pursue

Are serious about learning and taking action

Can make the time commitment to fit this into your busy life

Welcome active participation in a small-group environment

Are ready to make positive change and take control of your future

Identify as a woman, female, non-binary, or gender-nonconforming
This semester-long course helps women+ gain knowledge and build skills that are essential for entrepreneurship. Using the framework of writing a business plan, students learn the language of business and graduate equipped with the knowledge they need to launch or expand their businesses.
The curriculum covers the fundamentals of three content areas in depth: Marketing, Finance, and Business Operations, and is taught by a team of instructors who are also business owners. You'll graduate knowing how to start and operate a successful business, and you'll have completed a comprehensive, realistic business plan that you can use to guide you and to take to a lender for funding. This course is also designed for women+ who are already in business and want to reinvent their business or take it to the next level.
Class size is intentionally small, so you'll get lots of personal attention and form lasting bonds with your classmates. This small-group experience has been referred to as "life-changing" by many of our previous graduates.
The winter session of Start Up is full. The next session will run in Fall 2023.
Tuition Details: The total cost of the class is $2590. The tuition for the course is $2500, and mandatory fees include the $25 application fee and a $65 license fee for a dedicated LivePlan account for 6 months. We are grateful to partner with the Vermont Student Assistance Corporation (VSAC) to offer Advancement Grants to cover the cost of tuition for income-eligible students, and we offer internal scholarships and flexible interest-free payment plans to make the cost of the class accessible to everyone.

How to get started
Applications are accepted on a rolling basis, and we are currently enrolling students for the next cohort. We have a 30-year history, and many of your favorite local businesses were started by women+ who graduated from Start Up. To learn more, contact Claire Wheeler or schedule an introductory call.
A three-part course for adult learners, designed to provide an introduction to self-employment. We assist aspiring entrepreneurs with creating a vision and a plan for a path forward that includes business ownership.
Session I is in-person: Mondays, January 30, February 6, 13 from 10:00 am – 12:00 pm Register
Session II is on Zoom: Mondays, April 10, 17, 24 from 2:00 – 4:00 pm Register
The next Mercy Marketplace dates are TBA. Please contact Claire Wheeler if you are interested in learning more.
In this multi-week, supported, vendor-training program, artists, crafters, and other makers learn the basics of micro-business, including:
Pricing
Inventory management
Sales techniques
Customer service
Effective e-commerce tools for selling products
At the end of the course, students have the opportunity to participate in an online sales event supported by Mercy Connections, to showcase their work and put their newly-developed skills to use.
Mercy Marketplace is made possible through support from the Community Economic Development Office (CEDO) of Burlington, VT, and the People's United Community Foundation.


Do you ever feel the need to talk with an advisor who can offer support and help point you in the right direction? We provide one-on-one business coaching for all aspiring, new, and established business owners who need specialized support.
Three 1-hour business coaching sessions per person are available (at no cost) either in-person, over the phone or via video conferencing.
To get started, contact Claire Wheeler or schedule an introductory call.
A series of monthly 1-hour workshops presented by experts in the field on various small business topics designed to help you run your business with more skill and less stress. Workshops are FREE of charge and take place from 12-1PM every other Wednesday starting in February via Zoom. Register for each workshop separately. Contact Claire Wheeler with any questions at cwheeler@mercyconnections.org or (802) 846-7081
Feb 1, 12-1PM | Bookkeeping – Beyond the Boring (Kaela Coble) Register
Feb 15, 12-1PM | Understanding Search Engine Optimization (Julia Wilk) Register
Mar 1, 12-1PM | Branding 101 for Small Business (Alyse Schulte) Register
Mar 15, 12-1PM | Protect for the Unexpected (Mary Capparuccini) Register
Mar 29, 12-1PM | Intro to Crisis Communications for Small Business Owners (Alison Kosakowski Conant) Register
Apr 12, 12-1PM | Analyzing Your Competition and Conducting Market Analysis (PanPan Thomas & Mathew Robitaille) Register
Apr 26, 12-1PM | Financial Management Beyond the Budget (Laurie Wood) Register
May 10, 12-1PM | Approach Sales Effectively with Confidence to Grow Your Business and Thrive! (Ronda Berns) Register
May 24, 12-1PM | Finding your Place: Real Estate, Rent, Leasing (Marian Fritz) Register
June 7, 12-1PM | How to Talk to Banks so they Listen (and Lend!) (Laz Manrique) Register
Are you looking for community and support as you start your new business? Launch Pad is a supported drop-in co-working space for folks actively working to start a new business. You'll work alongside other entrepreneurs to take action and get support on tasks to get your business up and running. Staffed by our Director of Inclusive Entrepreneurship, get help on everything from registering your business or setting up bookkeeping software to building a marketing strategy.
Interested students must schedule a chat with Claire before being enrolled (to survey needs and ensure fit for needs). Launch Pad runs every Tuesday from 10:00 am – 12:00 pm (January 24 – June 6)
To learn more, contact Claire Wheeler, Director of Inclusive Entrepreneurship.
Loading classes & workshops
"This course came at a point in my life that challenged me to practice focusing, organizing my thoughts, and sharing what is deep down in my heart. It also gave me the space to be vulnerable and put my dreams out into the world.'

— Andrea DiMedio
Andrea DiMedio Photography