Justice & Mentoring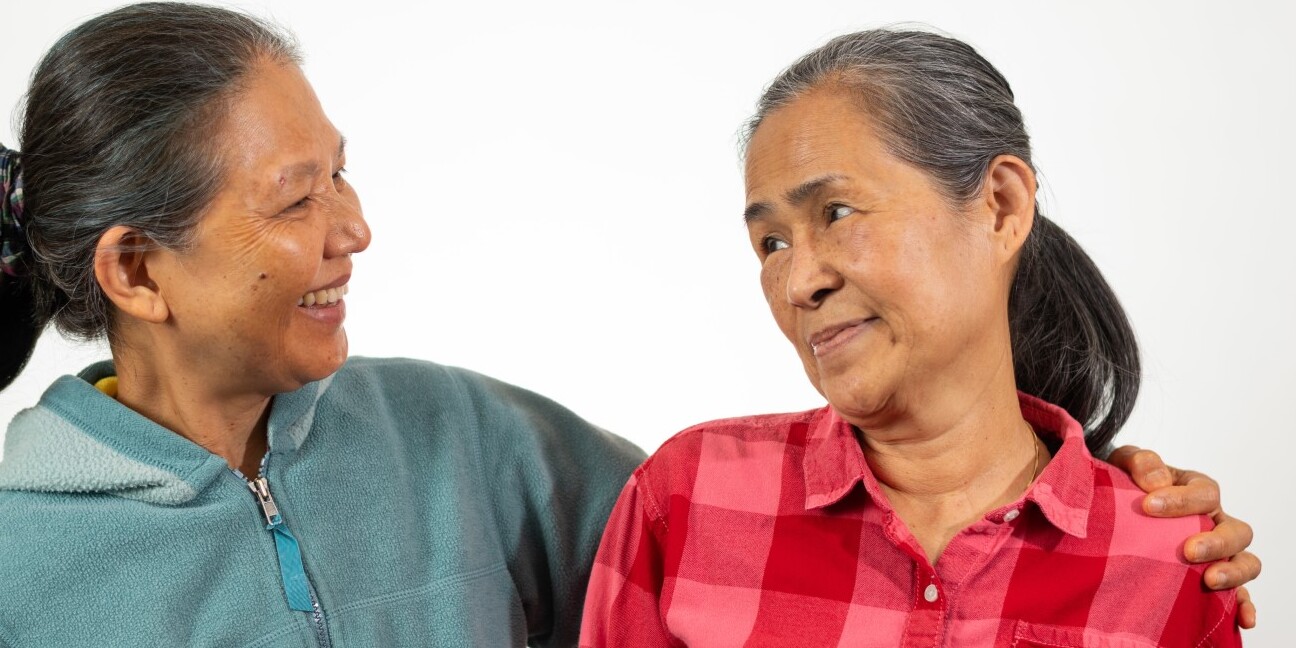 Justice & Mentoring
Effective supports to help people in rebuilding their lives
The Vermont Women's Mentoring Program provides powerful supports for individuals who are justice-involved, in transition from prison, treatment court, addiction, and/or mental health crises.
---
Advocating for people with unmet needs
We firmly believe in the dignity of every person. People can change their lives for the better and become self-sufficient. This happens in the presence of compassion, support, education, and accountability. Mercy Connections collaborates with many local non-profits, courts, and state government to successfully improve women's lives and strengthen community. We also advocate and speak to justice issues, such as maternal incarceration, whenever possible.
Vermont Women's Mentoring Program
Mercy Connections partners with the Vermont Department of Corrections and others to mentor women+ reentering society from the correctional facility. These women face significant barriers finding safe, affordable housing, employment and employment training, staying in recovery and the stigma associated with crime. Many live with significant mental health challenges, are estranged from family and do not have a safety net of friends on which to rely. Mentors become healthy new companions and serve as hosts in seeking out healthy, new ways to spend leisure time and build social capital.
Our mentors come from all walks of life. We provide a 5-week training program and ongoing support. We match mentees and mentors carefully to help ensure a mutually beneficial experience and ask them to meet a minimum of once a month for a year. Our mentors often say the experience is rewarding and life-changing and that they learn a great deal about matters concerning incarceration and restorative justice. Our mentees talk things over with their mentors and seek their support in staying accountable to their goals.

Programs for Women+ in Prison
Mercy Connections offers educational programs to women at the Chittenden Regional Correctional Facility. Many of the same programs are also offered at Mercy Connections so that the women may continue their education after being released from prison.
See below for programs scheduled to be held in Summer 2023, and for further information on Mercy Connections' Mentoring program:
Date: Tuesdays, July 11 - August 8

Time: 5:30 pm - 7:00 pm

Instructors: Heather Gilbert & Joanne Nelson
Where: Chittenden Regional Correctional Facility
Description: Circle is a supportive experience for people to reflect on hope and healing. Participants find renewal and gain strength as they listen to and talk about their personal experiences. This special time for participants to feel part of a nurturing community and imagine new possibilities.
If you are a woman in transition--involved in the justice system, in transition from prison, treatment court, addiction, and/or mental health crises--you might benefit from having a mentor.
Support from another woman can help you:
Create & nurture healthy relationships

Set life goals and work towards them
Navigate challenges when re-entering your community
Find stability in your life
Learn new ways to care for yourself
There are as many reasons for mentoring as there are different personalities. Mentors range widely in age, profession and life experience and are attracted to the Vermont Women's Mentoring Program for many reasons including

Wanting to make a positive difference in the world
Possessing a generous spirit compelling them to "give back" to community
A desire to return the favor of having been mentored in their own lives
Being in recovery and wanting to assist another in achieving it
Lived experience of incarceration and the empathy for women on furlough
Faith-orientation and commitment to social justice principles
The desire for one-on-one community service
A desire to belong to a strong support network of women helping women
The process of becoming a mentor is straightforward.
You must be at least 21 years of age
Register for training by contacting Mercy Connections
Apply to become a mentor
Commit to a minimum of one year
Commit to meet your mentee a minimum of once a month
Attend monthly mentor support group meetings
Participate in fun, social events planned throughout the year
"I know if I was struggling with anything, I could call my mentor and she would do anything she could to help me through it. I have been clean and sober for a little over four years. I am also working with Mercy Connections to become a mentor myself. I cannot wait to start helping others like they have helped me."

- Tricia, Former Mentee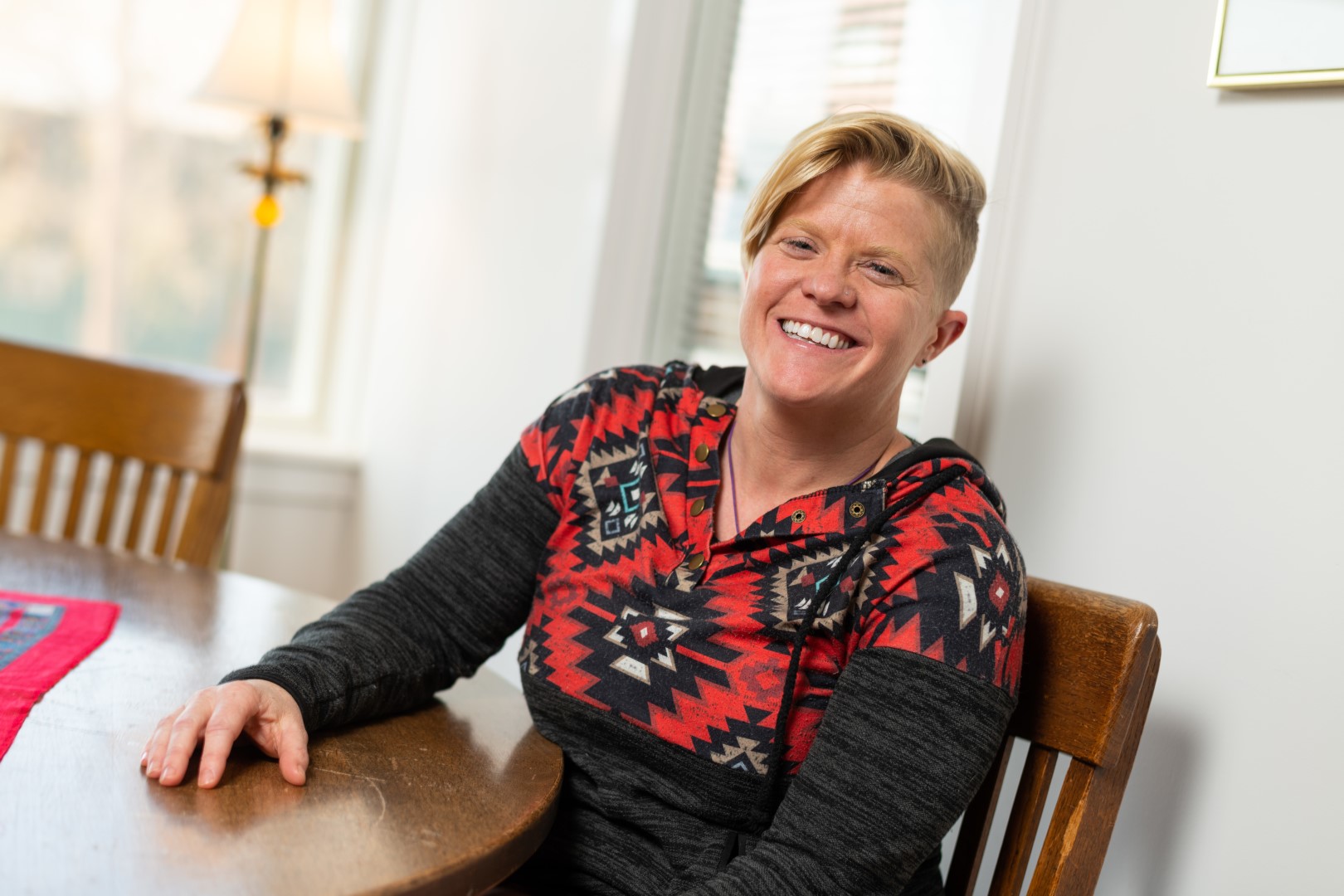 Learn more and apply for a mentor by contacting Kelly Moran by email or call (802) 846-7164